Ice Princess Real Haircuts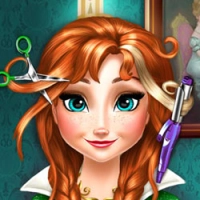 "Ice Princess Real Haircuts" is a mobile game that lets you unleash your creativity and design skills by styling and coloring the hair of the beautiful Ice Princess. In this game, you are the personal hair stylist of the princess and it is up to you to come up with the perfect hairstyle for her.

You can cut, trim, curl, and straighten her hair, as well as apply different colors and highlights. There are also various hair accessories such as tiaras, hairpins, and headbands that you can use to complete her look.

Once you have finished styling her hair, you can also choose her outfit and accessories to match her new hairstyle. There are plenty of options to choose from, including dresses, tops, skirts, and shoes.

Overall, "Ice Princess Real Haircuts" is a fun and engaging game that will allow you to showcase your creativity and fashion sense.
Information
Game category: Real_haircuts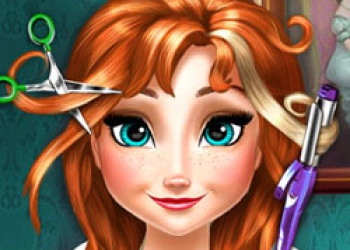 Game Rating: 79%

PLAY
How to play this game:
1. When you first open the game, you'll see the Ice Princess sitting in front of a mirror with a selection of hair styling tools and accessories at the bottom of the screen.

2. To begin, tap on the hairbrush and use it to brush the Ice Princess's hair. You can then choose from a variety of cutting tools to give her a new haircut.

3. Once you've cut her hair, you can use various styling tools like a curling iron or straightener to create a unique hairstyle.

4. You can also add accessories like bows, flowers, or hairpins to complete the look.

5. When you're done, tap on the camera icon in the top right corner of the screen to save a picture of your creation.

6. If you're not happy with your hairstyle, simply tap on the reset button in the top left corner to start over.

7. You can also tap on the "show" button at any time to see what the Ice Princess's new haircut looks like from different angles.

8. The game also includes a range of achievements and bonuses that you can earn as you play, so be sure to check those out as well.