Princess Halloween Dress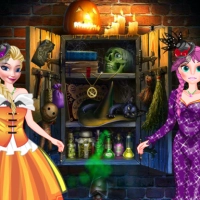 Get ready for a spooky and magical adventure in Princess Halloween Dress! It's time for Halloween, and our princess needs your help to choose the perfect costume for her Halloween party. She has a variety of spooky and cute costumes to choose from, and you can mix and match different outfits, hairstyles, and accessories to create the perfect look for her.

In this fun and engaging game, you can choose from a variety of different costumes, including witches, vampires, ghosts, and more. Each costume comes with its unique set of accessories, hairstyles, and makeup. You can also choose from a range of different backgrounds to create the perfect Halloween scene for our princess.

To play the game, simply tap on the different options to choose your favorite costumes, hairstyles, and accessories. You can use your finger to drag and drop items onto the princess, and you can also use the pinch-to-zoom feature to get a closer look at the details. Once you've created the perfect look, you can save the image to your device or share it with your friends on social media.

With its fun and colorful graphics, easy-to-use interface, and wide range of costume options, Princess Halloween Dress is the perfect game for kids and adults who love Halloween and dressing up in costumes. So why wait? Download the game today and start creating your perfect Halloween look!
Information
Game category: Girls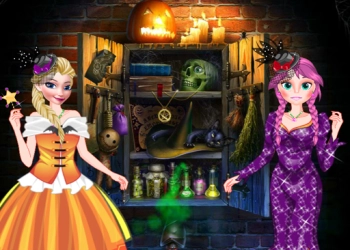 Game Rating: 72%

PLAY
How to play this game:
1. Open the game on your mobile device and wait for it to load.

2. Once the game loads, you will see the main menu. From here, you can choose to play the game or customize the look of your princess character.

3. If you choose to play the game, you will be taken to the level selection screen. Each level has a different Halloween theme, and your goal is to choose the perfect outfit for your princess to wear to the Halloween party.

4. To choose an outfit, simply tap on the clothing items on the screen. You can choose from dresses, hats, shoes, and accessories like jewelry and purses.

5. As you select different items, you can see how they look on your princess character. Once you are happy with your outfit, tap the "done" button to move on to the next level.

6. In each level, you will need to choose a new outfit for your princess to wear to a different Halloween event. As you progress through the levels, the outfits will become more complex and challenging to put together.

7. Once you have completed all the levels, you can save your favorite outfits to show off to your friends or start over and try to create even better looks for your princess.