My Princess Selfie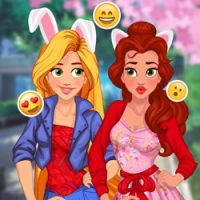 My Princess Selfie is a fun and exciting mobile game that allows you to become a fashionista and create the ultimate princess selfie. In the game, you will be able to dress up your character with a variety of stylish outfits, hairstyles, and accessories, and then take the perfect selfie to share with your friends.

The game features a wide selection of clothing options, ranging from elegant dresses and glamorous jewelry to casual outfits and trendy accessories. You can mix and match different items to create your own unique look, and you can even change the background to match your outfit.

Once you have selected your outfit and background, it's time to take the perfect selfie! You can pose your character in a variety of ways and use different filters and effects to enhance the photo. Once you are satisfied with your selfie, you can share it with your friends on social media or save it to your device.

My Princess Selfie is a great game for anyone who loves fashion and photography. With its intuitive interface and easy-to-use controls, it's perfect for players of all ages. So why not download it today and start creating your own stunning princess selfies!




Information
Game category: Dress_up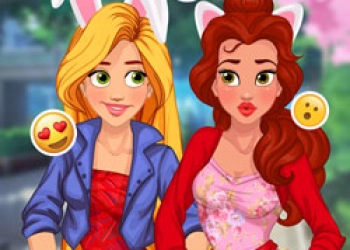 Game Rating: 82%

PLAY
How to play this game:
1. Start by creating your own princess character by selecting different hairstyles, outfits, and accessories.

2. Once you have created your princess, you can take selfies by tapping on the camera icon. This will open up the camera screen, where you can take pictures of your princess character in different poses and backgrounds.

3. You can also edit your pictures by applying different filters, stickers, and backgrounds to make them more unique and creative.

4. As you progress through the game, you can unlock new items and accessories to customize your princess even further.

5. You can also compete with other players by participating in weekly selfie contests where you can show off your creative skills and win prizes.