Besties on Wednesday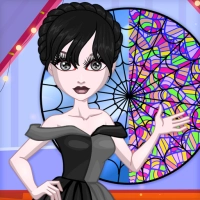 In the mobile game "Besties on Wednesday," players take on the role of a stylist who helps two students at a magic school find their own unique and stylish look. The main character is a young girl who loves black and gothic style, while her roommate prefers bright and colorful clothing.

As players progress through the game, they'll unlock new outfits, hairstyles, and accessories to choose from. Each item is carefully designed to fit the unique personality of each character, helping them express their individuality and find their own voice in the world of magic.

The ultimate goal of the game is to help these two students become best friends, despite their differences in style and personality. As players experiment with different looks and outfits, they'll learn more about each character's personality and backstory, uncovering hidden secrets and unlocking new levels of customization.

With intuitive controls and stunning graphics, "Besties on Wednesday" is a fun and engaging game that allows players to explore their creativity and experiment with different styles. Whether you're a fan of gothic fashion or bright and colorful clothing, this game has something for everyone. So what are you waiting for? Start styling and help these two students become BFFs!
Information
Game category: Girls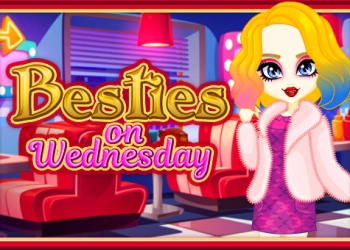 Game Rating: 86%

PLAY
How to play this game:
1. Choose a character: The game starts by allowing the player to choose which character they want to dress up first, either the gothic-style girl or the bright and colorful girl.

2. Select an outfit: Once a character is selected, the player can choose from a variety of clothing items, including tops, skirts, pants, dresses, shoes, and accessories. Each character has their own unique style, so the player should try to choose outfits that match their personality and preferences.

3. Customize the outfit: Once the player has selected an outfit, they can customize it further by changing the colors, patterns, and designs. This allows the player to create a truly unique look for each character.

4. Take a photo: Once both characters are dressed up, the player can take a photo of the two girls together to see how their outfits look together.

5. Repeat: The player can then switch to the other character and repeat the process, creating a new outfit for them as well. Once both characters have been dressed up, the player can take another photo of the two girls together and see how their outfits complement each other.