My Pocket Pets: Kitty Cat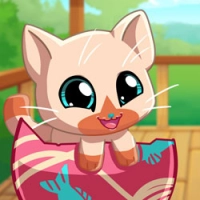 My Pocket Pets: Kitty Cat is a fun mobile game that allows you to take care of your very own virtual kitten. You'll need to feed, groom, play with, and love your kitty to keep them happy and healthy.

As you progress through the game, you'll unlock new accessories and items to customize your kitten and make them even cuter. You can dress them up in various outfits and accessories, and even decorate their living space with different furniture and decorations.

You'll need to pay close attention to your kitty's needs, including their hunger, thirst, energy level, and cleanliness. Make sure to provide them with plenty of food and water, as well as a clean litter box. Play with them to keep their energy up, and give them regular baths to keep them clean and happy.

The game features a variety of mini-games and activities to keep you and your kitty entertained, including a memory game, a dress-up game, and a coloring book. You can also connect with other players online and share pictures of your kitty and their living space.

Overall, My Pocket Pets: Kitty Cat is a fun and engaging mobile game that allows you to experience the joys of owning a pet kitten without any of the real-life responsibilities. It's a must-play for anyone who loves animals and virtual pet games.
Information
Game category: Caring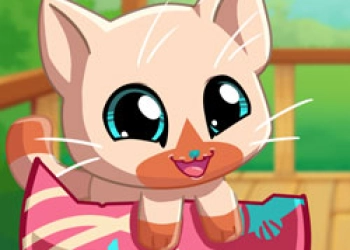 Game Rating: 90%

PLAY
How to play this game:
To play the game, you first need to choose your kitten from a selection of cute and colorful options. Once you have your kitten, you can start taking care of it by feeding it, playing with it, and giving it baths.

To feed your kitten, you can tap on the food icon and select the type of food you want to give it. You will need to make sure your kitten has enough food and water each day to keep it healthy and happy.

To play with your kitten, you can tap on the toy icon and choose from a variety of toys to play with. Playing with your kitten will not only keep it entertained but also help it stay active and healthy.

To groom your kitten, you can tap on the grooming icon and use a brush to groom its fur. You can also clean its litter box to keep its living space clean and hygienic.

As you take care of your kitten, you will earn coins that you can use to buy new toys and accessories for it. You can also customize your kitten's appearance by choosing different colors and patterns for its fur.