Beauty Tailor for Beast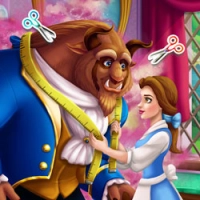 "Beauty Tailor for Beast" is a mobile game where players help the Beast look his best for his date with Belle. In the game, the Beast has a closet full of clothes, but he doesn't know how to choose the right outfit. As a player, your job is to help him select the perfect outfit that will impress Belle.

The game features different levels of difficulty, with each level requiring you to complete a specific task. Some levels will have you choosing the right outfit for a certain occasion, while others will require you to help the Beast with his hair or makeup. As you progress through the game, the tasks become more challenging, and you will have to use your creativity and fashion sense to come up with the best look for the Beast.

In addition to helping the Beast choose his outfit, you will also have the opportunity to design your own clothes. You can choose from a variety of fabrics, colors, and patterns to create unique outfits that the Beast can wear.

Overall, "Beauty Tailor for Beast" is a fun and entertaining game that combines fashion and creativity with a classic fairy tale. Whether you're a fan of Disney's "Beauty and the Beast" or just love fashion, this game is sure to provide hours of enjoyment.
Information
Game category: Dress_up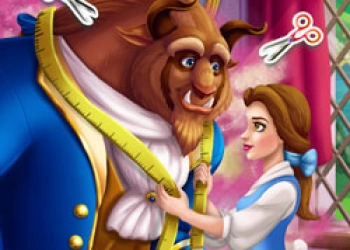 Game Rating: 51%

PLAY
How to play this game:
1. Choose your language and tap "Play" to start the game.

2. You'll see a brief introduction with the story and the characters. Tap "Next" to continue.

3. You'll be taken to the tailor shop where you can start creating Beast's new outfit. Choose the type of outfit you want to create: a shirt, a coat, or a pair of pants.

4. Use the tools on the right side of the screen to customize the outfit. You can choose the fabric, add buttons, ribbons, and other decorations, and even change the color of the outfit.

5. Once you're done customizing, tap "Done" to see how Beast looks in the new outfit.

6. If you're happy with the outfit, tap "Next" to move to the next stage of the game. Here, you'll need to create a new hairstyle for Beast. Choose the hairstyle you want to use and then start cutting, coloring, and styling the hair using the tools on the screen.

7. When you're finished with the hairstyle, tap "Done" to see how Beast looks.

8. If you're happy with the results, tap "Next" to proceed to the final stage of the game. Here, you'll help Beast choose some accessories to complete his new look. You can choose from hats, glasses, jewelry, and other items.

9. Once you're finished with the accessories, tap "Done" to see the final result.

10. You can take a screenshot of the final outfit and share it on social media or save it to your device.